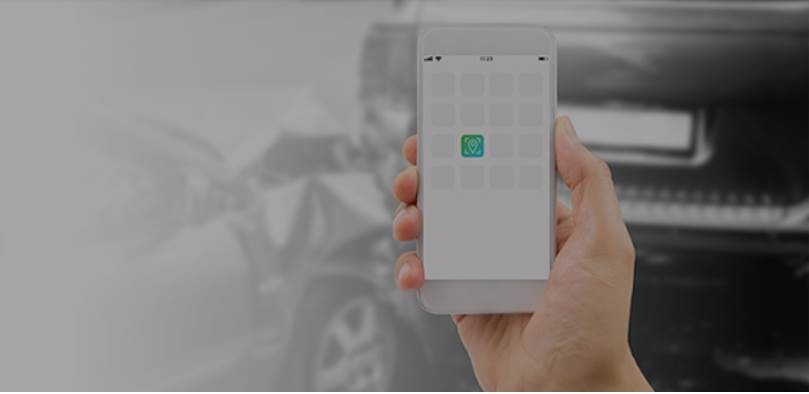 The corona crisis is harsh and deeply serious in many ways. Among other things, it puts great pressure on the insurance industry, which may find it difficult to visit customers physically in connection with claims. It is therefore necessary to take new, virtual paths.
Physical inspections are expensive and the associated work processes are time consuming. Hyland's newly developed technology "OnBase OnSite" in combination with efficient document management makes physical inspections redundant in most cases. At the same time, it improves the customer experience through shorter response times and direct dialogue.
OnBase OnSite by Hyland is a virtual tool that helps insurance companies inspect damage without physically visiting customers.
In other words, OnBase OnSite is a platform where insurance companies can remotely, asynchronously document, inspect and review claims.
Our mobile solutions support a range of workflows from collaboration with the customer, to self-service and physical inspection on site.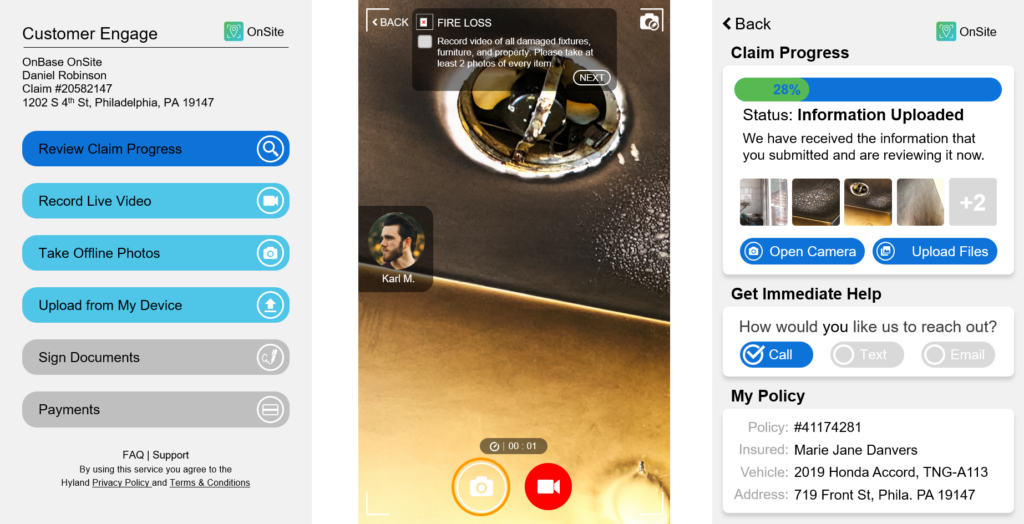 Give your customers the best possible user experience right from the first contact, by giving appraisers, partners or the customer themselves the opportunity to work directly with claims handlers in the insurance companies in real time. They can among other, record live video, make oral description or take photos of the injury.
Alternatively, customers can also upload photos, videos, and other documents related to the damage, to the OnSite web portal which provides claims handlers with instant access to the information.
OnBase OnSite benefits:
Reduce inspection costs
Save up to DKK 2,700 per inspection
Increase appraisal efficiency
Increase inspection capacity by up to 50%
Reduce damage costs and treatment time
Inspections can be reduced to 2-3 days using real-time video footage.