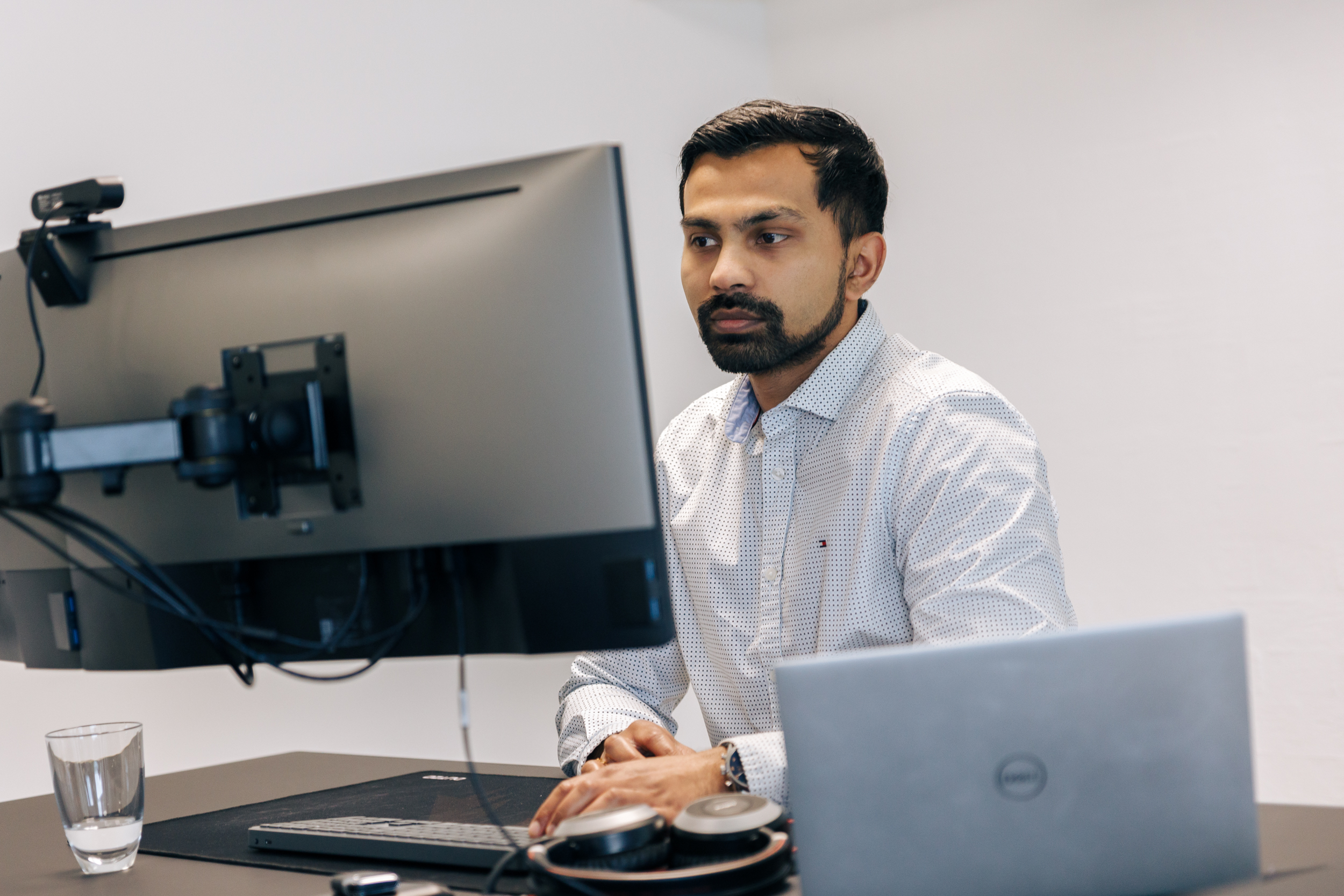 Apply for a job as Implementation Consultant
Nobly is doing well and we are constantly looking for new colleagues
Seize an exciting opportunity to become part of our skilled teams of consultants who advise and implement Content Service solutions for larger companies in the Nordic region.
The job as Implementation Consultant is challenging and interesting for those who are motivated by identifying solutions, performing implementation tasks and helping to create value for our customers. We work agile in currently 3 implementation teams, where you work closely with colleagues and customers within your areas of responsibility.
Your main tasks will be:
Advising customers on solution proposals
Identify, break down, and solve technical challenges with customers
Perform implementation tasks based on Discovery and Statement of work
Knowledge sharing with colleagues
Contribute to the development and implementation of Best Practice solutions
Participation in daily SCRUM meetings
Deliver implementation tasks according to agreed scope and time
Through Nobly's introductory programme, you will gain insight and knowledge about OnBase as a content service solution, as well as knowledge and information about relevant customer projects. The training period will be marked by a steep learning curve. Your success therefore also depends on your interest and motivation to learn a new system. With optimism and go-getter attitude, you must be ready to train and become skilled in a technologically complex digitalisation platform. This means you value the opportunity for both professional and personal development, and are generally motivated by hands-on work.
Strong interest and curiosity in working with technical solutions
You will probably have a relevant IT qualification, which may be varied, for example as a data engineer, computer scientist, information technologist or in computer science. Your experience has been gained through your work with implementing and possibly developing technical solutions such as Microsoft Dynamics, ServiceNow, Jira or SAP. This also includes experience with databases and operational systems, networks, server operation/support and Rapid Application Development as well as knowledge of data structure, metadata and integration with 3rd party systems. It is an advantage that you have basic knowledge of infrastructure, scripting and automation (Powershell and .NET) as well as a general understanding of development/programming principles.
What we emphasise
Creating value for the customer and Nobly is something we value. We are therefore looking for someone who is driven to work closely with both customers and colleagues, and who is also able to solve problems independently. It is essential that you are technically minded with a logical and analytical mindset. You find great value in attention to detail and focus on high quality and professionalism.
What you get in a job at Nobly
We offer you an exciting and challenging job in a good social and flexible working environment. We focus on delivering high quality in everything we do, as we want to deliver the good customer experience. At the same time, it's important to us that we have fun together and take good care of each other. We therefore place great emphasis on social activities. We offer a social working environment with great flexibility and good development opportunities both personal and professional. Our values are integrity, fairness and empathy.
You will have the opportunity to shape your own working day within the agreed framework, where culture, professionalism and seriousness are important parameters. Nobly is a workplace with high expectations and great freedom under responsibility.
We offer competitive employment conditions including a fixed salary, pension, health insurance and a meal plan including fruit and coffee/tea/soft drinks – and we love cake.
Nobly
Nobly is Europe's leading consulting house in Content Service solutions, where we are a certified partner on the OnBase platform from Hyland, which has been named one of the world's best Content service platforms several times in a row.
Nobly has branches in Denmark, Norway and Sweden, and since 2011 we have implemented and operated business-critical IT-solutions for a large portfolio of companies within e.g. the banking and insurance sector, the manufacturing industry, and the Danish regions.
How to apply for the position or get answers to questions
Contact HR partner in Nobly – Nellie Ginnerup by email: job@nobly.dk or tel. +45 30 14 10 65. +45 30 14 10 65.
Application deadline: Open. We regularly call applicants for interview.
Starting date: As soon as possible by appointment.
We are looking forward to hear from you!