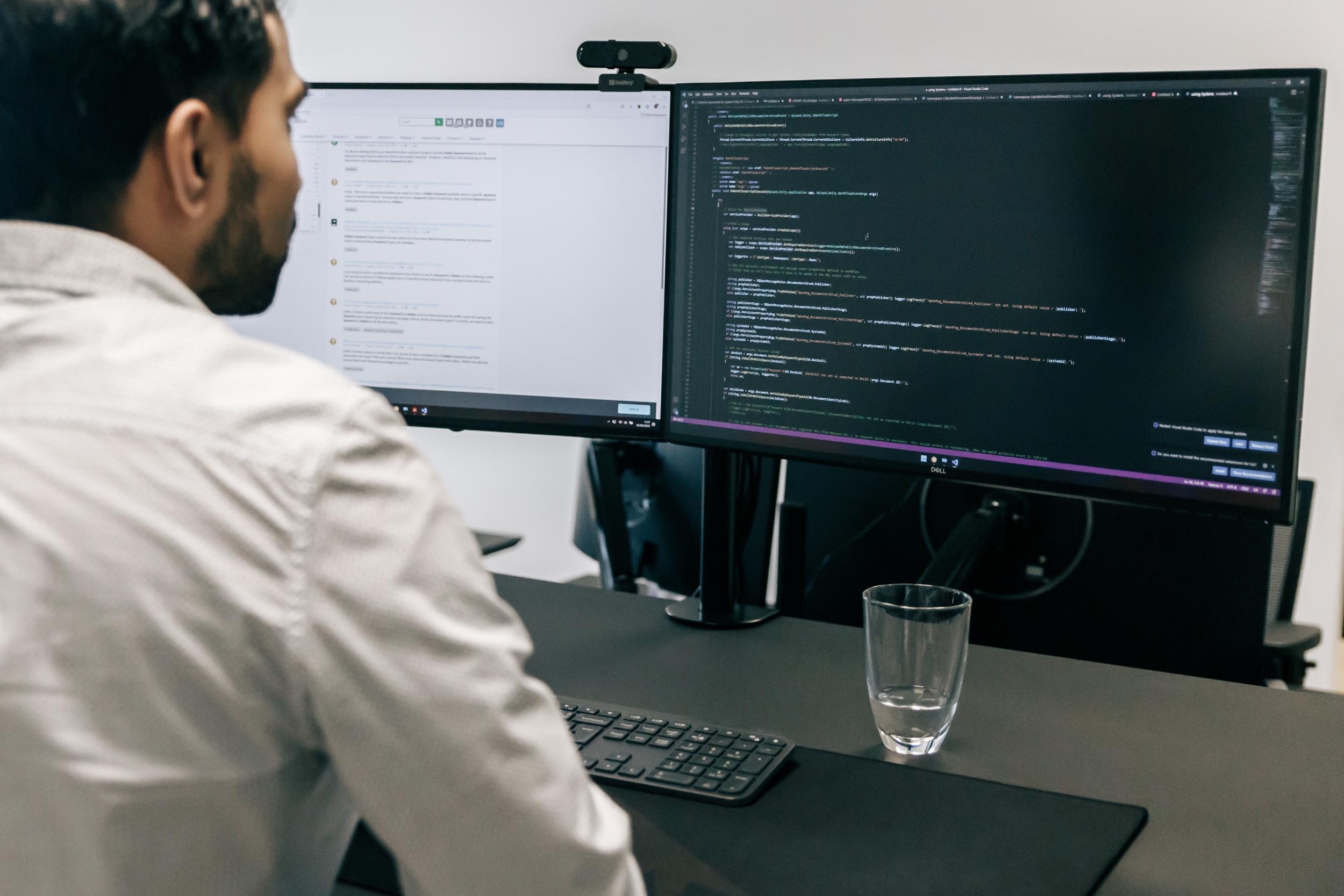 Solutions
Intelligent digitalization that unites and simplifies the work day
Technology is the ultimate grip, the strongest card to play, in the pursuit of creating significant, lasting, and effective competitive advantages. The technology can be implemented in virtually all parts of a company, and especially when the technology is aimed at the end users, the company shifts its competitive position.
Technology can be difficult to emulate, and it is difficult to find and maintain the necessary IT-skills. It takes time to develop a technological strength, and it will usually require heavy investment. But the return holds significant benefits. Being first in the market alone can be such an overwhelming advantage that it stifles competitors.
A great responsibility lies with the person who is responsible for the choice of which and how the technology should be implemented and utilized. The wrong decision can be disastrous, while the right plan can create a jump in stock prices, customer satisfaction, and profits.
Fortunately, Nobly has a strong triumph up its sleeve, and we can help your company in the work of creating a good starting point for a technological advantage.
Platforms
Economies of scale were the way the industrialized age expressed technological advantages, and were rooted in the very design of production. Today, these benefits have been replaced by a customer-facing perspective – demand economies of scale. These benefits are exclusively about the customers, not the production, and are expressed through the establishment of a platform for the customers, where the company exhibits its own processes, data, knowledge, and a framework for the end users. A place where customers can stay, find relevant information, exchange knowledge/data and constantly build the relationship between the company and the customer.
The winners have seen this paradigm shift, and are busy building this new standpoint for dialogue and interaction with customers.
It is not easy. It requires a fundamental shift in the way the company organizes the work with data and processes.
Data becomes the starting point for knowledge, interaction, and innovation
Digitalization of processes removes the friction when data is moved from one process to another
The customer dialogue must be individualized and automated
It requires robust, secure, and coherent technology – a platform. It is called OnBase, which is considered by Gartner to be the market leader – 12 years in a row.
Nobly is a specialist in the OnBase platform, which consists of a number of modules. Even though it is a cohesive platform, companies can begin the transformation, from economies of scale to customer-facing platform technology, in small steps. Through the purchase, implementation, and further development of small modules aimed at a specific area of application: