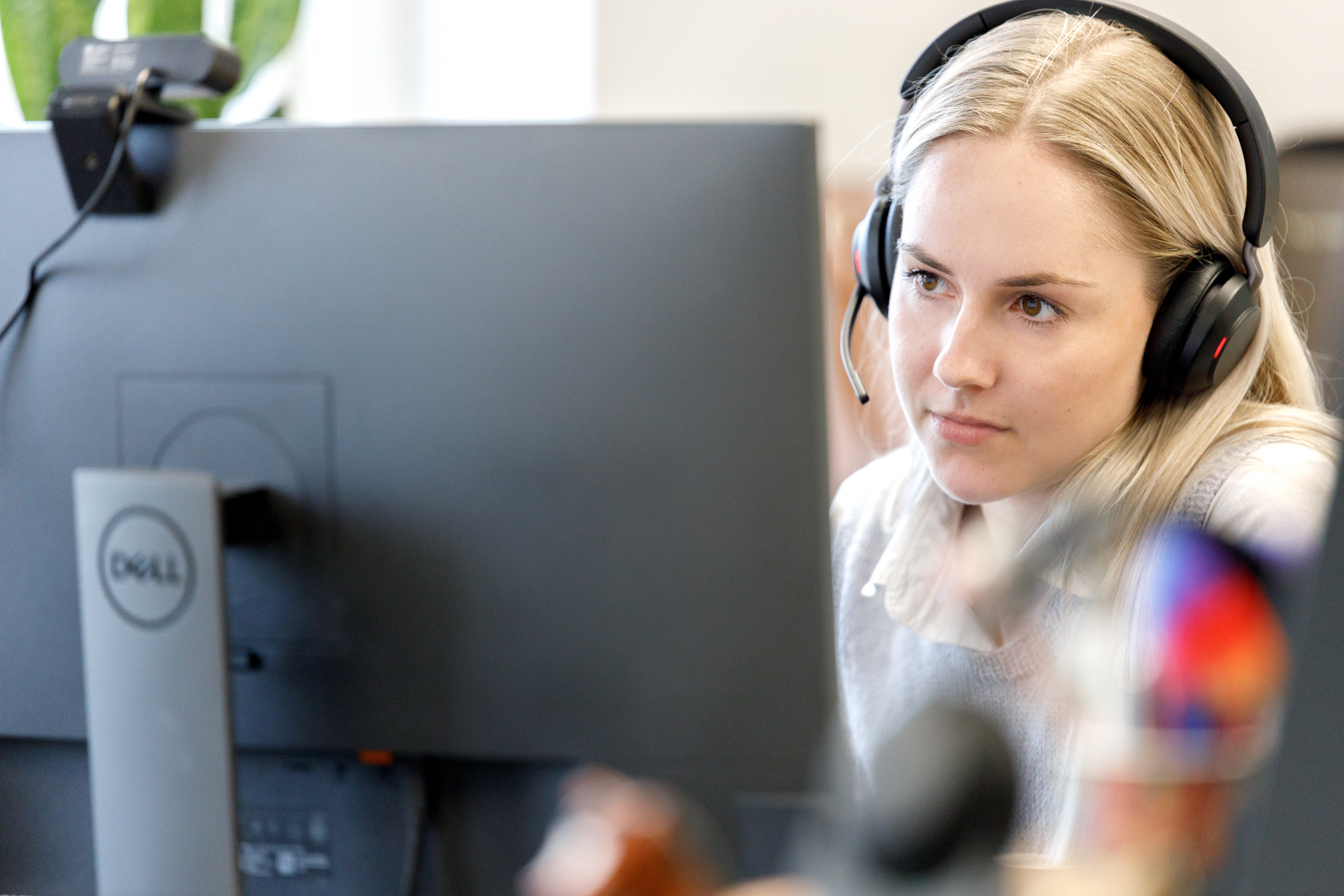 Content Composer
Intelligent management of customer communication
Content Composer is Hyland's flagship for Customer Communications Management (CCM). Content Composer makes it easy to create, deliver, store, and retrieve outbound communications, e.g., regarding marketing, introduction of new products, renewal announcements, requirements specifications, documentation and payment announcements.
Content Composer addresses the well-known challenges subjective to the action of individual employees preparing and saving various documents and presentations. The system saves time, staff resources, and expenses in connection with the preparation of both internal and customer-facing communication.
Created for speed and precision
With Content Composer, you get an automated, cost-effective and streamlined tool to easily create and deliver materials with all the information you and your customers need, without time-consuming manual data collection.
Content Composer is designed to be easily integrated with the company's other systems. and software. This reduces the resources spent on creating individually customized documents based on standard templates, while fully supporting large-scale dissemination processes.
Automating data collection and distribution of individually tailored material is not about efficiency just for the sake of efficiency. It's about the exact benefits it provides to the entire organization, including better allocation of human resources, accurate and visually consistent communication, compliance with design manuals and relevant regulations, lower costs, and improved customer satisfaction.
Comprehensive but simple
Content Composer technology adapts to the unique needs of the individual organization, without the use of programming or complicated user interfaces. Whether you need to print, fax, email or archive system outputs, Content Composer supports fast and personalized customer communication, while significantly reducing costs. And it works seamlessly with both your ECM system and other enterprise applications.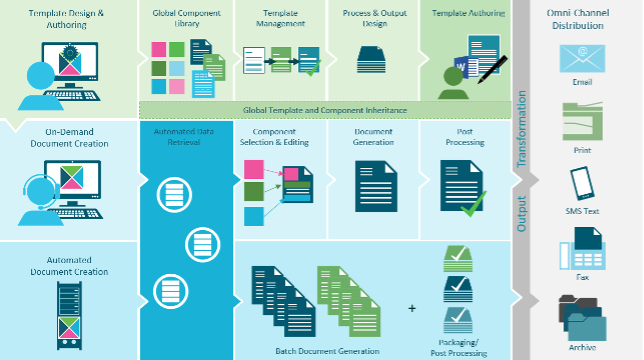 Integrates and automates output
Draws dynamic data from multiple sources simultaneously, to quickly generate personalized output.
Uses existing data from ERP-applications, local databases, SharePoint, XML, ODBC or ADO.NET connections and OnBase-systems
Provides embedded document creation for existing applications such as SAP, Oracle, Microsoft Dynamics and Salesforce via web services
Utilize omni-channel distribution for flexible and easy dissemination of information
Document creation power
Create and edit documents with an integrated, intuitive designer function
Create beautiful, individual documents using templates and text blocks in the familiar Microsoft Word environment
Create output with current data in the integrated data designer function
Use batch processing for fully automated mass broadcasts
Organize document types via advanced template management